Shree Aditya Water Engineering has become a renowned name among the industries for providing the forefront solution associated with the water purification. Today, Shree Aditya is India's largest manufacturer of the industrial RO plant, Water Treatment Plant, Commercial Water Treatment Plant, Sewage Treatment Plant, Effluent Treatment Plant, Wastewater Treatment Plant Manufacturers, RO Water Filter Machine, and Industrial RO Plant that is by far effective in the water purification. The main purpose of a Wastewater Treatment Plant Solution is to prevent pollution. They transform soluble matter to solids and separate solids from water.
Industrial Water and Wastewater Treatment Solutions
We, Aditya is one of the largest wastewater treatment companies in India specializing in treating water with full engineering and production capabilities for municipal and industrial water and wastewater treatment. These projects include from conventional water and wastewater treatment plants to packaged water and wastewater treatment plants, as well as water and wastewater mobile treatment plants. We can provide any water treatment process or solution for small or large scale plant requirements.
In the Wastewater Treatment segment, we have product range comprise of customary Sewage Treatment Plants, Advance Bio-Accelerator 360o [Built around MBBR technology], Bio Hybrid [ Built around MBR technology], Septic Tanks, Gray Water Treatment, Laundry Water Treatment, Ultra-Latest Electra-quick (worked around electro coagulation system), Flash Flow (worked around Ozone innovation). All the items are accessible as Package Sewage Treatment Plants, Underground FRP Sewage Treatment Plant, Underground Concrete Sewage Treatment plants. So also in Effluent Treatment division we have Package Effluent Treatment Plants, Underground FRP Effluent Treatment Plants, Underground Concrete Effluent Treatment Plants, and Over-the-Ground Concrete Effluent Treatment plants.
Industrial wastewater treatment plants are required where municipal sewage treatment plants are inaccessible or can't sufficiently treat explicit industrial wastewaters. Industrial wastewater plants may reduce raw water costs by changing over chosen wastewaters to recycled water used for various purposes. Industrial wastewater treatment plants may decrease wastewater treatment charges gathered by municipal sewage treatment plants by pre-getting wastewaters to reduce concentrations of pollutants measured to determine user fees.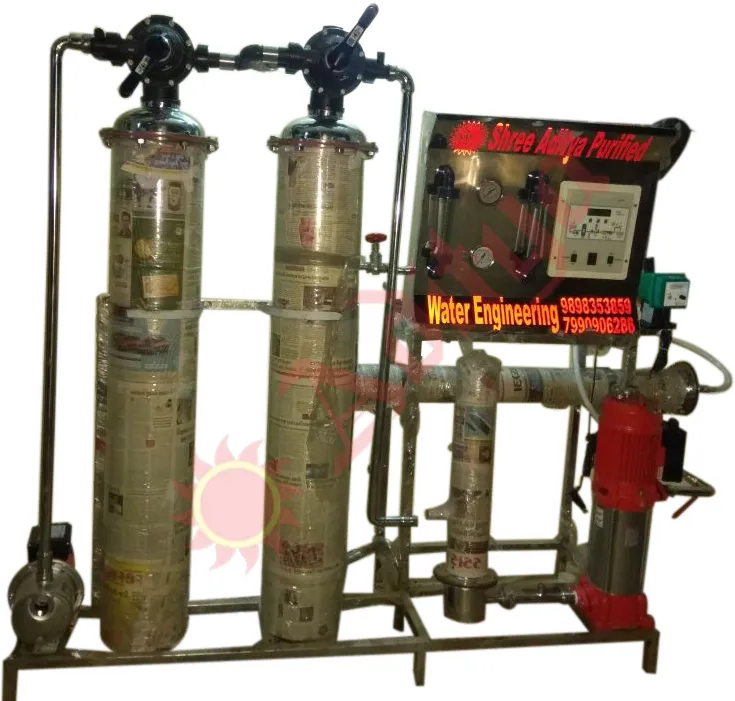 Our Esteem Clients can avail our services
Shree Aditya is the remarkable Waste Water Treatment Plant manufacturer in Gujarat, India with superior quality. Our market reach isn't obliged to Gujarat, rather is extended to 250 towns and focuses of India that displays our conspicuousness in the India. Our offered waste water treatment plants are widely demanded in number of industries for industrial and agriculture purpose. To make water treatment plants in congruity with universal standard, we have set up a modern base structure that is isolated into diverse functional units. Our foundation offices comprise of assembling, quality testing, warehousing, packaging, and so forth. The major towns and cities where we have built up a solid specialty as Wastewater Treatment System suppliers in Ahmedabad, Surat, Rajkot, Mumbai, Pune, Jaipur, Noida, Vadodara, Nagpur, Delhi, Ajmer, Udaipur, Bihar, Gujarat and Rajasthan.
Salient features of water treatment plant:
Marketing and Supply of: Plants Installation

Product Description
Capacity
City
State
Mineral Water ISI RO Plant
100 LPH to 50,000 LPH In single and multiple streams (as per client requirement)
Ahmedabad
Gujarat
Mineral Water Turnkey Project
Capacity: 100 LPH to 50,000 LPH
Jaipur
Rajasthan
Mineral Water non ISI Project
(as per client requirement)
Indore
Madhya pradesh
Wastewater Treatment Plants
(as per client requirement)
Mumbai
Maharashtra
Industrial RO Plant
(as per client requirement)
Raipur
Chhattisgarh
Swimming Pool Filtration System
 2000 LPH, 3000 LPH, 5000 LPH RO Plant
Lucknow
Uttar pradesh
Water Softening Plant
 4000LPH RO Plant
Noida
Uttar pradesh
Drinking Water Plant
 500 lph ro plant price
Patna
Bihar
commercial ro water plant
1000 Lph
Bangalore
Karnataka
Automatic packaged drinking water plant
 ro water plant setup price
Pune
Maharashtra
Mineral water filtration plant
 5000 lph ro water plant setup price
Surat
Gujarat
Ultra filtration plant
 
Rajkot
Gujarat
Domestic ro water plant
 
Baroda
Gujarat
industrial water purifier ro plant
 
Anad
Gujarat
FRP underground Sewage Treatment Plant
 
Vapi
Gujarat
Effluent Treatment Plant suppliers
 
Vadodara
Gujarat
Commercial Waste Water Treatment Plant
 
Jamnagar
Gujarat
Industrial Wastewater Treatment Plant
 
Nagpur
Maharashtra
renovation of Wastewater Treatment Plant
 
Delhi
Delhi
Underground Sewage Treatment Plant in Gujarat
 
Sanand
Gujarat
Grey Water Treatment
RO Plant in Rajasthan / Wastewater Treatment Plants in Jodhpur
Ajmer
Rajasthan
Belowground FRP Sewage Treatment Plant
STP water is used for gardening application
Udaipur
Rajasthan
Package Sewage Treatment Plant
installed in commercial building for sewage water recycling
Jodhpur
Rajasthan