Industrial RO Plat - Manufacturers & suppliers in Ahmedabad India
leading manufacturers & suppliers of Ro Plant, Reverse Osmosis System, Commercial & Industrial Waste Water Treatment Plant at Shree Aditya water engineering.
Shree Aditya water engineering is a well known manufacturer, supplier and exporter of Reverse osmosis plants in India.  We are well known for the efficient purifiers supplied at leading prices. We are highly engaged in installation, maintenance, and repair of RO plants all round the globe. We are the largest market suppliers.
We have wide range of RO plants that are efficient to provide hassle free service for various filtration requirements in industrial, commercial, and residential segments. Water purification is a vital element in today's life. It is necessary for living healthy life and is a very important component in the industrial as well as commercial sector.
Water treatment plants are used to remove the inorganic components present in brackish water. To convert the hard water into soft water, water treatment plants are used. We have brilliant state of technologies to provide stop solutions for your RO requirements.
We have superior quality RO purifiers that have world class designs, durability, excellent performance and undisturbed operations. We have exclusive range of RO purifiers that are easy to install, easy to maintain, and has sturdy construction. We provide premium quality RO plants that have long-lasting service life, compatible to get rid of high levels of contaminations.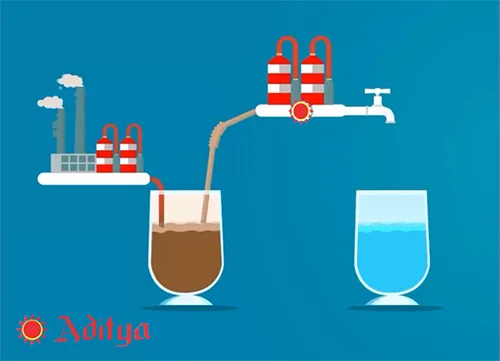 At first let us understand what is a reverse osmosis system?
Reverse osmosis system is a membrane based technology which is highly essential in the industrial unit. It is highly preferred to desalinate the salt content present in the sea water. It has the capacity to dissolve high contents of salts and ions from water. It is technology that is highly efficient in the removal of naturally occurring pesticides, viruses, bacteria and cysts present in water. When it is used with series of multiple units, it is known as reverse osmosis system. Reverse osmosis system is used in many industrial as well as commercial segments for the purpose of reusing and recycling the waste water.
Process of the reverse osmosis system:
In reverse osmosis system, the contaminated water is passed through a semi-permeable membranes, extra pressure is applied on the contaminated water. The semi-permeable membrane filters the contaminated water by removing the unwanted inorganic contents present in water and making it suitable to use it for commercial and household purposes.
Reverse osmosis system is widely used in pharmaceuticals, food and beverage industry, water purification, hospitals, washing services, rain water harvesting and many other services.
Why choose us as your purifying partner:
We are leading manufacturers, supplying best quality RO purifiers at economical rates. We have RO purifiers with sturdy construction to ensure long-lasting service life. Our purifiers are highly customizable as per your conventional filtration needs. We are always up-to-date in maintaining technological advancement of products. We supply best ISI certified water treatment plants. We are always engaged to provide hassle free service for our clients.
Our wide range of RO plants includes:
Industrial RO plant, Ultra filtration plant, Water softener plant, commercial waste water treatment plant , Sewage treatment plant, effluent treatment plant, waste-water treatment plant, RO water filter machine, and industrial RO system.
Salient features of the RO plants by Shree Aditya engineering works:
Perfectly designed RO plants for the ease of operation
Specific RO systems with best performance
Best RO plants at economical rates
Customizable as per industrial requirements
Sturdy construction to resist heavy workload
Possess long lasting service life
Easy to install, operate and maintain
Capable to resist high levels of contaminants
These RO plants are energy  efficient
Made from high grade 316 stainless steel and is highly resistant to corrosion