At Shree Aditya we deliver best quality industrial RO systems for your purification needs. Our pre-designed frameworks are made with excellent parts that are been planned explicitly for water sanitization.
Industrial Reverse Osmosis System
Reverse osmosis system is used for the desalination of the water. It is treatment process for production of fresh, low- salinity potable water from saline water source (seawater or brackish water) via membrane separation. The salt content is measured water quality parameter named total dissolved solids (TDS), concentration of which is expressed in milligrams per liter (mg/l), or parts per thousand. The TDS level is used as a classification limit to define fresh water.
These RO systems are specifically designed with highly efficient components for water purification. Our industrial RO system is ready to use in all filters, pumps, piping, controls and operating manuals effectively. Our engineers have designed a perfect match filters RO systems as per your conservational needs.
Industrial RO system manufactured at shree Aditya is best suited to work in small and large industries. We offer RO systems that are durable, cost-effective and stringent to work effortlessly. We supply fully customizable and reliable purification systems for your industrial requirements. We have fully automatic RO systems needs less man power.
Benefits of RO system by Shree Aditya:
It is easy to install
It has fully automatic function system
It has low maintenance cost
It results in safe drinking water
It removes active and inactive bacteria's of water
presence of VMS for troubleshooting
Owing to the several years experience and knowledge in the purification industry our engineers are well versed to provide purification plants as per your industrial needs. Our well educated staff is always ready to solve any kind of query for your purifier. We are online 24/7 to help you out.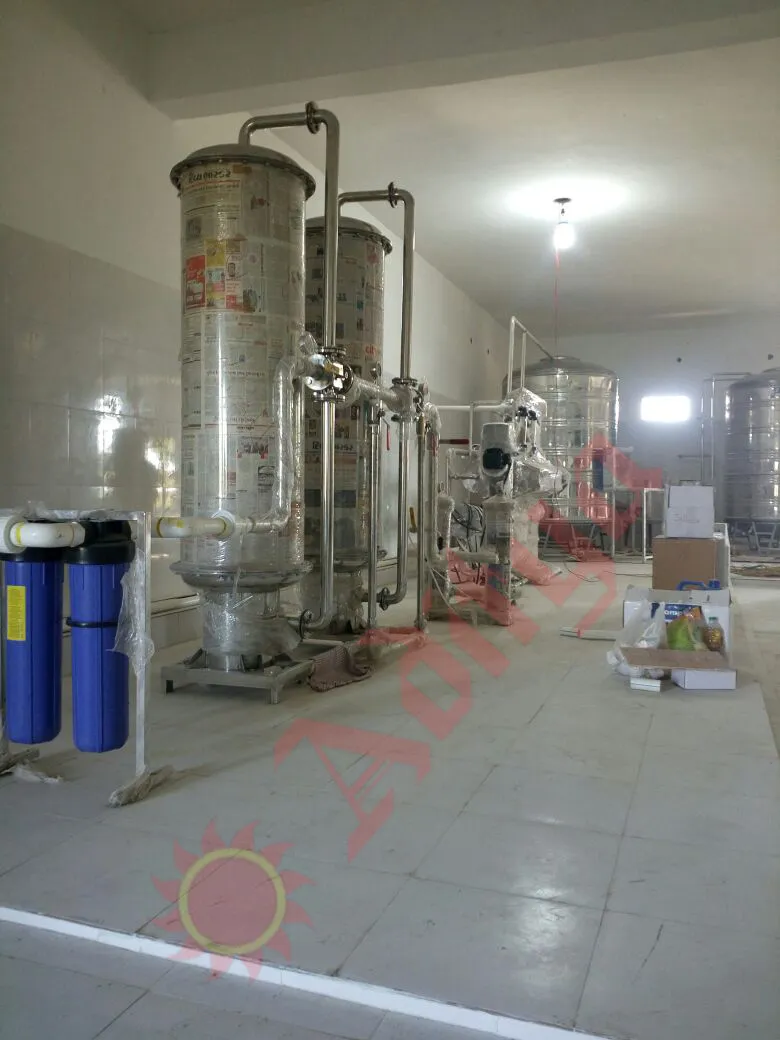 Technical Specifications of the reverse osmosis system:
TFC, hydraulics , Daw, spiral wound membranes
FRP membrane housing
Epoxy painted steel frame
Stainless steel multi-stage pump with TEFC motor
5 micron cartridge pre-filter
Power supply: 460V/3Ph/60Hz
PLC based control panel
Programmable time delay and set points
Status lamps
115V/60Hz control voltage
Motor starter
NEMA 12 enclosure with disconnect and interlocking rotary handle
Low pressure switch
High pressure switch
Liquid filled pressure gauges, panel mount for pump suction, membrane feed, and final concentrate
Permeate conductivity monitor
Permeate & concentrate flow meters