We are the leading manufacturer, supplier and exporter of commercial reverse osmosis plant in India. We offer fine quality commercial reverse Osmosis plant made with edge-worth technology.
Commercial reverse osmosis plant is a technology for production of fresh, low- salinity potable water from saline water source through separation membrane. Initially, unwanted minerals and salt content present in water is measured by the water quality parameter named total dissolved solids (TDS). Then, the concentration of mineral or salt content present in water is measured in milligrams per liter (mg/l). Under the Safe Drinking Water Act, United States and world health organization have stated the maximum TDS concentration of 500mg/l as potable (water safe for drinking). The TDS concentration is used as a categorization limit for potable water.
TDS concentration more than 500mg/l or less than 15000mg/l is considered as brackish water unsafe for drinking. Sources of brackish water such as sea, bay and ocean waters that have TDS concentration higher than 15,000 mg/l are generally considered as sea waters.
Commercial reverse osmosis plant manufacturers
Reverse osmosis system is a natural process, where two liquids of different concentration are separated by a semi permeable membrane, and the fluid has the tendency to move from low to high solute concentrations of chemical potential equilibrium.
The commercial reverse osmosis system is highly efficient, reliable, and durable. It has low maintenance cost and sturdy performance. Our efficient reverse osmosis system extensively demanded for various commercial filtration purposes. It is easy to operate and need less man power. It has PLC based control system to elevate the water purifying capacity.
We can customize reverse osmosis plants as per your industrial requirements. We are highly prioritized to provide a stop solution for your commercial filter requirements.
Salient features of Commercial Reverse Osmosis Plant:
Affordable approach to deeply purify water
Requires less man power and low maintenance
PLC control system for ease the operation
Resistant towards corrosion
Capacity to resist heavy workload
Meets all the international quality standards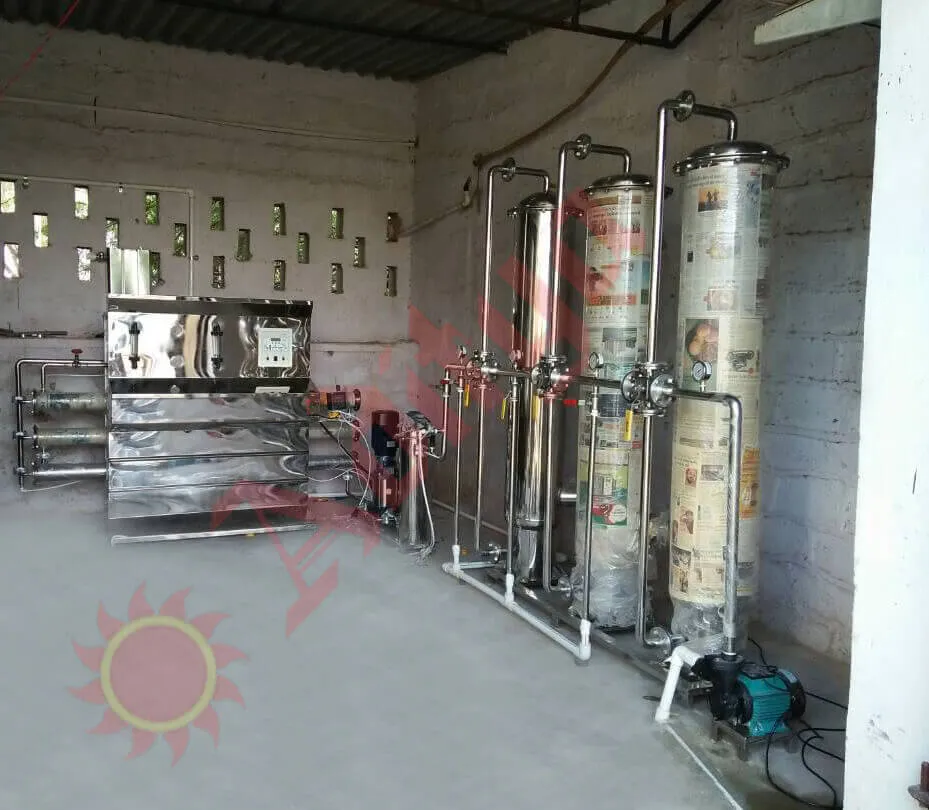 We are Available 24/7 to help you find efficient RO system. When have a query feel free to contact us anytime.