We are leading manufacturer, supplier and exporter of drinking water plant in India. We offer best quality drinking water plant made with edge-worth technologies. We have unique solution for your filtration needs.
Impure water pose serious risk to health, it is main reasons for inviting several diseases. Therefore, purification is a major issue in today's life. Safe drinking water is a basic necessity of life. To make water healthier and safer we've designed efficient water treatment systems. We have specific water treatment plants to fulfill your conservational needs.
Drinking Water Bottling Plant Suppliers in India
We offer drinking water plant that eliminates impurities present in water, through special phases of purification thus making water safe for drinking.
Drinking water plants manufactured at Shree Aditya is made from high quality 316 stainless steel material. It has a PLC control system to ensure easy operation. Drinking water plant is reliable, efficient and durable. It has low maintenance costs and has sturdy construction. It is easy to operate, easy to install and needs less man power.
Salient features of Drinking Water Plant:
Efficiently purifies the bore well water as well as tap water
Low cost filtration
Capable to resist heavy workload
Reduces alkaline and chlorine level present in water
Simple design of the machine ensures easy operation
Low maintenance throughout the life span
The Stainless Steel material prevents corrosion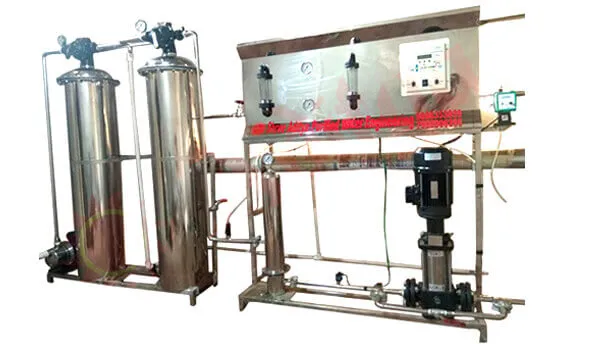 We can customize drinking water plant as per your purifying needs.  We are highly prioritized to provide a stop solution for safe drinking water plants.
Feel free to contact us; we are working 24/7 to solve all your drinking water requirements and queries.