We provide Mineral Water Plants, Mineral Water RO Plants that elevate the eminence of drinking water. Over and done with our Mineral Water Plant, We are able to determine the impurities in water and make water drinkable by eliminating the impurities.
Accumulating demand for drinking water on one hand and fading quality of the nature water on the other gratifies an industry to precede new portions in the treatment of fresh water and in many countries to knockout the saline water.
Shree Aditya Purified Water Engineering has proven Mineral Water Technology and complete manufacturing system having enormous process knowledge by means of required process system. We are Providing Turnkey Mineral Water Project, Drinking water / Mineral water commencing with an appropriate source that come across to all the federal and state standards.
Mineral Water Bottling Machine
Our Mineral Water Bottling Machine can design and install most pioneering arrangement in order to produce highest quality of Drinking Mineral Water. We can bid complete structure including Packaging / filling / Sealing line on Turn - Key basis.
Various machines and equipments of Mineral water Plant:
Reverse Osmosis system
RO Treated water Storage Tank
UV disinfectant with Micron Cartridge Filter
Tank for Ozonation * MCF Filter
Ozonator
Capacity 100 LPH to 50,000 LPH In single and multiple streams (as per client requirement)
Salient Features:
Produce high quality mineral water
Reverse Osmosis Pretreatment available in SS/FRP
TDS rejection up to 95-99%
High efficient UV disinfectant and Ozonation for best quality of Mineral Water
Low operation and maintenance cost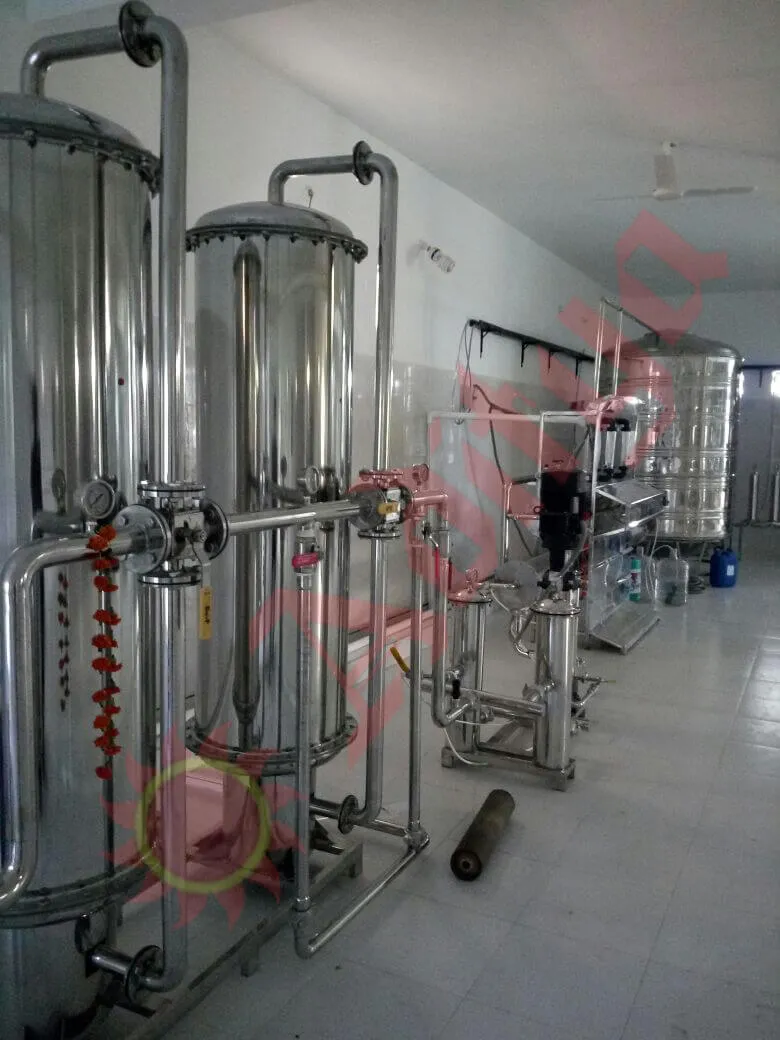 Mineral Water Packaging Machine