Shree Aditya is the leading manufacturer and supplier of mineral water RO plants in India. We provide fine quality mineral water RO plants that build the authenticity of drinking water by removing the contaminants.
The mineral water RO plant is capable of removing high quantities of inorganic contents present in water. It used to convert hard water to soft water to make it safe for drinking. It is made from high grade stainless steel material and is highly resistant to corrosion. It is easy to operate, easy to maintain, reliable, efficient, and has robust construction. It is easy to install and needs less man power. It provides best quality mineral water at low cost.
We are in great demand for mineral water RO plants and we are well versed in treating the quality of water used for drinking. Mineral water RO plant is the result of our efficient engineer works. We supply mineral water RO plant in various countries throughout globe.
Shree Aditya purified water engineering is a proven mineral water treatment plant manufacturers having wide knowledge required for filtration systems. We have proven our efficiency in water treatment plant by providing turnkey mineral water projects & isi mineral water plant.
Salient features of Mineral Water Bottling Machine
It has reverse Osmosis system to desalinate high rate of salt contents
It has RO treated water storage tank for mineral water filtration
UV disinfectant with micron cartridge filter to filter large inorganic content
Tank for ozonation and MCF filter
ozonation present to cool the mineral water
 It has the capacity of 100 LPH to 50,000 LPH in single and multiple stream filtration as per requirements
It produces high quality mineral water
We supply best quality mineral water RO plants at cost effective rates. We are highly prioritized for the top quality supplied at leading prices.  We can customize the mineral RO plant as per your filtration requirements.
Feel free to contact us anytime; we are working 24/7 to provide a stop solution for your mineral RO plant requirements. We never leave a chance of disappointment for our valuable customers.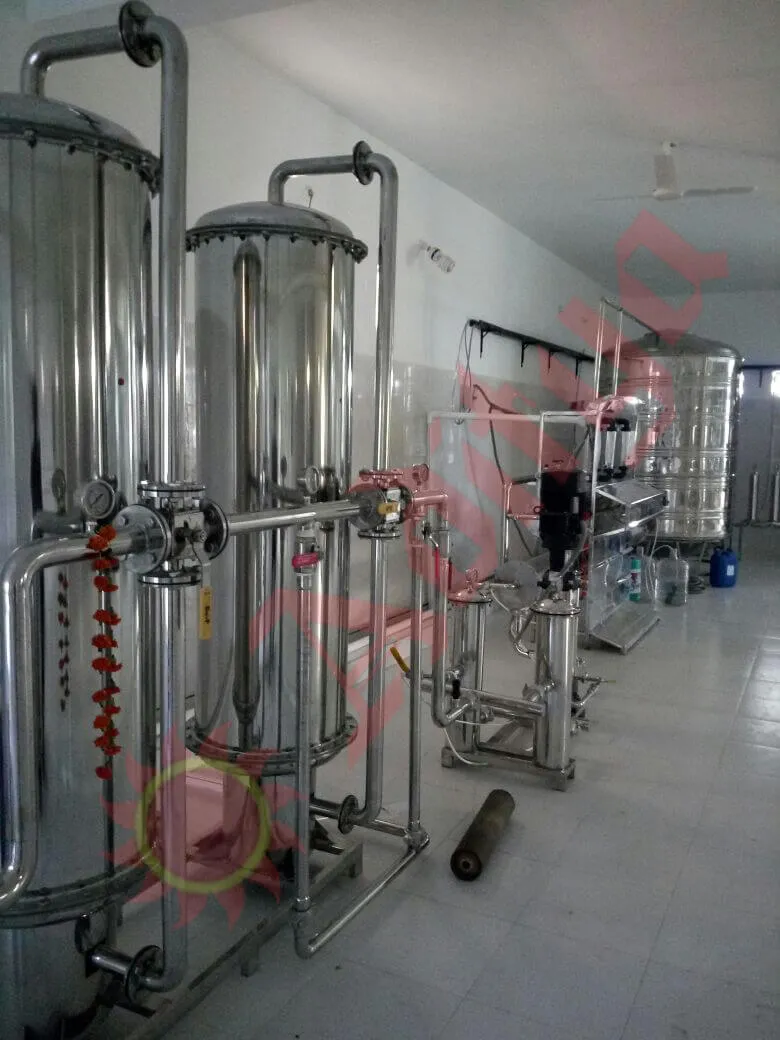 Mineral Water Packaging Machine